Is Flippa A Good Investment? (App Review)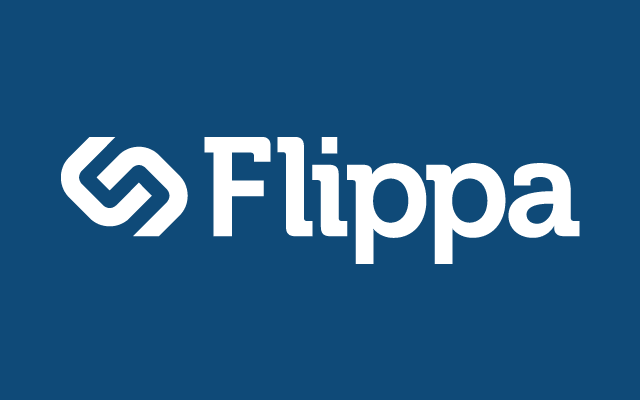 So you're looking for a new investment opportunity and you're asking yourself the question: "Is Flippa a good investment?"
I've created many Android apps over the past few years and hosted many of them on the Google Play Store and Amazon app store.
But I was curious as to whether buying some apps from an auction would be a better investment.. and so I turned to Flippa!
In this review I will go through my experience and give you as much detailed information that I can to help you make any decisions in the near future about trying out this site.
These website's and apps can be newly created in which there really isn't any statistics on how well these may perform, to fully setup and established businesses making huge profits (and even losses in some cases).
I will take you through my few short experiences I've had with Flippa in the past and why I would carefully consider using this site again in the future.
How Much Does An App Cost On Flippa?
As you can imagine, there's a huge variation in the cost of purchasing an app at an auction site but the cheapest that I have seen and I also bought is around £30 (GBP).
These are usually newly released apps that have been published into the Google Play store.
Of course, at the opposite end of the spectrum then we can see by using Flippa's filtering system, there are price tags on these apps that are well over a few thousand dollars.
I wasn't very comfortable bidding for an app here that was getting close to the $100 mark, but my thinking was that this app would be making more profit than the cheaper apps on the market.
The most expensive app that I have bought here was only £80 and this is when I stopped buying apps from Flippa.
Apps can be seen for sale here for thousands and you really need to dig deep and investigate it thoroughly before taking the risk of making a purchase.
What Is Artificially Inflated App Installs?
This is certainly something to watch out for.
Have you ever come across those websites that offer you a small cash reward or even vouchers in some cases, where you get paid for installing an app?
You may be required to keep the app installed for a few days or even maybe a week.
You may also be required to use the app and reach a certain level if the app is a game, before you qualify for a reward.
When you see apps for sale on Flippa the seller will usually show you how many times the app has been installed.
Well he/she could very easily have paid a small fee to these websites to drive the number of installs up to give the impression that it is a popular app and it is doing very well in the app stores.
This is not organic traffic and certainly something to watch out for.
Will I Get Good Quality Apps On Flippa?
I've seen some apps which seem to be very good quality and others not so good. I certainly recommend trying the app before you buy.
Usually the seller will provide a link to the app in the Play store where you can check out any reviews, see how long the app has been live in the store and of course you can install the app and give it a try.
I would highly recommend testing the app for yourself before making any kind of purchase.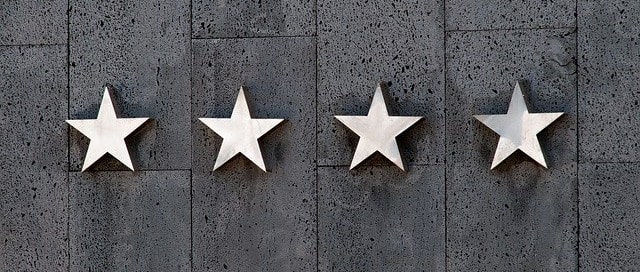 Re-skinning
The biggest problem that I can see here then is what is known as re-skinning.
This is where the seller would find a buyer for their app, but then change the look of it by changing image assets, colours, sprites etc and give it a new name.
For example then, the theme of the app might be something like aliens with planets and space etc. and then the developer decides to make a cowboy theme and swap out the aliens for horses and swap out the planets for deserts.
All the seller needs to do now is to change the name of the app and it would seem to be unique at first glance until you realise that the are ten's of apps out there in the app stores that is the exact same code base to the one that you have just bought.
The trouble here is that the seller makes a sale, but then still has a copy of the original code.
I believe that when someone sells code, they are then selling the rights to use that code.
But of course Flippa seems to be a place where no one cares about their moral standards.
Flippa does try it's best to regulate the site and I have purchased apps from a seller where he was then removed from the site.
The problem here was if I ever needed to communicate with the seller again then I was out of luck.
Can I Trust A Flippa Seller?
Again this is a hit-and-miss situation but in my experience the answer to this is most certainly no!
As with anything on the internet which involves handing you money over to someone you don't know, you need to be very careful with who and what you're dealing with.
You should use your good judgement along with any evidence of the product you are buying that is presented to you.
 I had bought an app one time from a seller who seemed very genuine and he had really good feedback ratings of 100% with 32 transactions overall.
Then around one week after me purchasing the app I had noticed that Flippa had removed this guy's account for some unknown reason to me.
If I ever needed to contact this seller about the app I had just purchased from him then I was well out of luck, I was on my own.
What Could Go Wrong With This Investment?
Google Play decided one day that one of the apps that I had purchased from Flippa did not meet the requirements of it's policy.
I don't blame the seller for what had happened here as Google is constantly getting more and more strict about what apps are in it's store and they're constantly suspending apps for what seems to be very minor reasons at times.
With this particular app then what had happened was that Google required a Privacy Policy in the app its self.
The trouble was that the app was built with a framework that I do not have experience with and so it wasn't feasible for me to learn everything I needed to know, just to update this app.
And so it was removed from the store and I was £80 out of pocket. The app may have been live for 2-3 months before this happened to me.
So, is Flippa legit and is Flippa a good investment?
Acquiring assets from online auction sites are not without risk as expected and you should always do as much research as possible for yourself before handing over any money to anyone.
 If you are looking into purchasing from Flippa then all I would suggest is to buy something small to begin with and see if this is the site for you.
I wouldn't say that I would never use Flippa.com ever again, but if I do happen to buy from this auction site again in the future then I would certainly conduct my research more thoroughly beforehand.
Why not try building your own android app? You don't need to be a developer and by using Kodular or App Inventor 2 you can create some excellent apps! If you would like to learn more then why not read my post:  "How to build an android app for FREE using Kodular (A Beginner's Guide)".